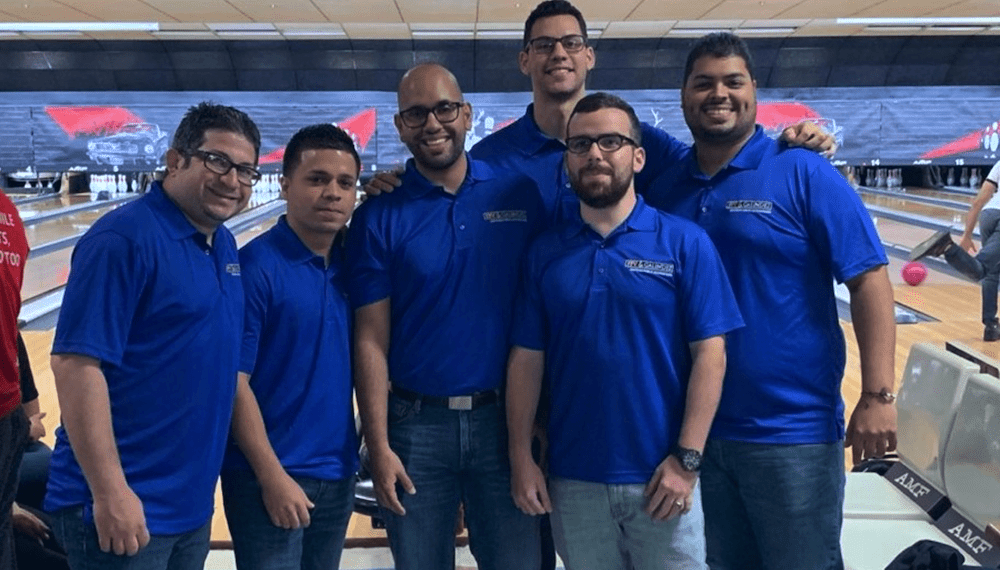 10 Jul

The Galíndez, LLC Team Hits the Lanes!

At Galíndez, LLC we're all about team building and the great culture that sets us apart. That's why we are proud to be a part of the Puerto Rico CPA Bowling League, which has been bringing accountants to the lanes for the last 31 years. Each year, 24 teams participate, eight of them comprised of independent professionals, and 16 accounting firm teams. The league is organized into two divisions, with each team having a maximum of 6 players. Check out our all-star team for this season and show your support!

We get together every Tuesday night and play three games (each of them 3-on-3), to show our bowling skills but also build upon our team's strong sense of camaraderie. At the end of the night, each team gets awarded two points for each game won, and the team who knocked the most pins gets two additional points. Our team captain, Victor Pintado has been leading the team for the past two years and is super excited to lead the squad. The Galíndez, LLC team finished the 2018 regular season in second place, and we're well on our way to finish this season in first place, with their current record at 18 games won and 6 lost.