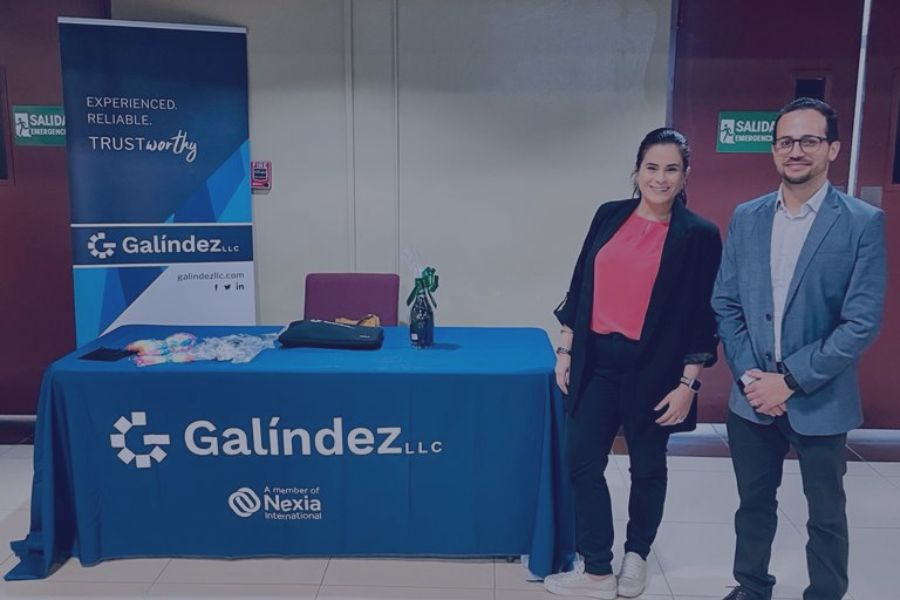 14 Nov

Galíndez LLC Continues to Support Financial Professionals of the Future

On Saturday, November 12th, the Interamerican University of Puerto Rico, Ponce Campus, was host and sponsor to the Audit Seminar of the Committee of University Chapters of the College of Certified Public Accountants of Puerto Rico. Galíndez LLC was present and had our own Edgar Rodriguez, CPA and Audit Manager, as one of the selected speakers. 

Edgar spoke on the topic of "Technology and Tools: Their Role in the Evolution of the Audit Profession." With his experience in the field, he was able to highlight what changes in auditing processes have resulted from the constant advancements in technology tools and programs that are available. He also helped to appreciate the mind set that the professionals will need to have to work along with these ever-changing aspect of the financial world.

This informative event allowed the up and coming financial experts to understand better the auditing landscape of the island and how they can implement the valuable knowledge they are acquiring as they soon enter the workforce. In addition to the conference, a job fair was held and Galíndez LLC Human Resources Manager Sofia Rivera was able to assist the attendees in understand what a career awaits them at our firm.

Events like these allow us to work directly with aspiring local talent and provide valuable guidance as they begin their careers. This contribution is beneficial to the soon to be graduates and also to forging the future of our industry in the local community. Galíndez LLC continuously supports these endeavors and is honored to help shape our island professionals for generations to come. Learn more about the benefits of a career with us here.