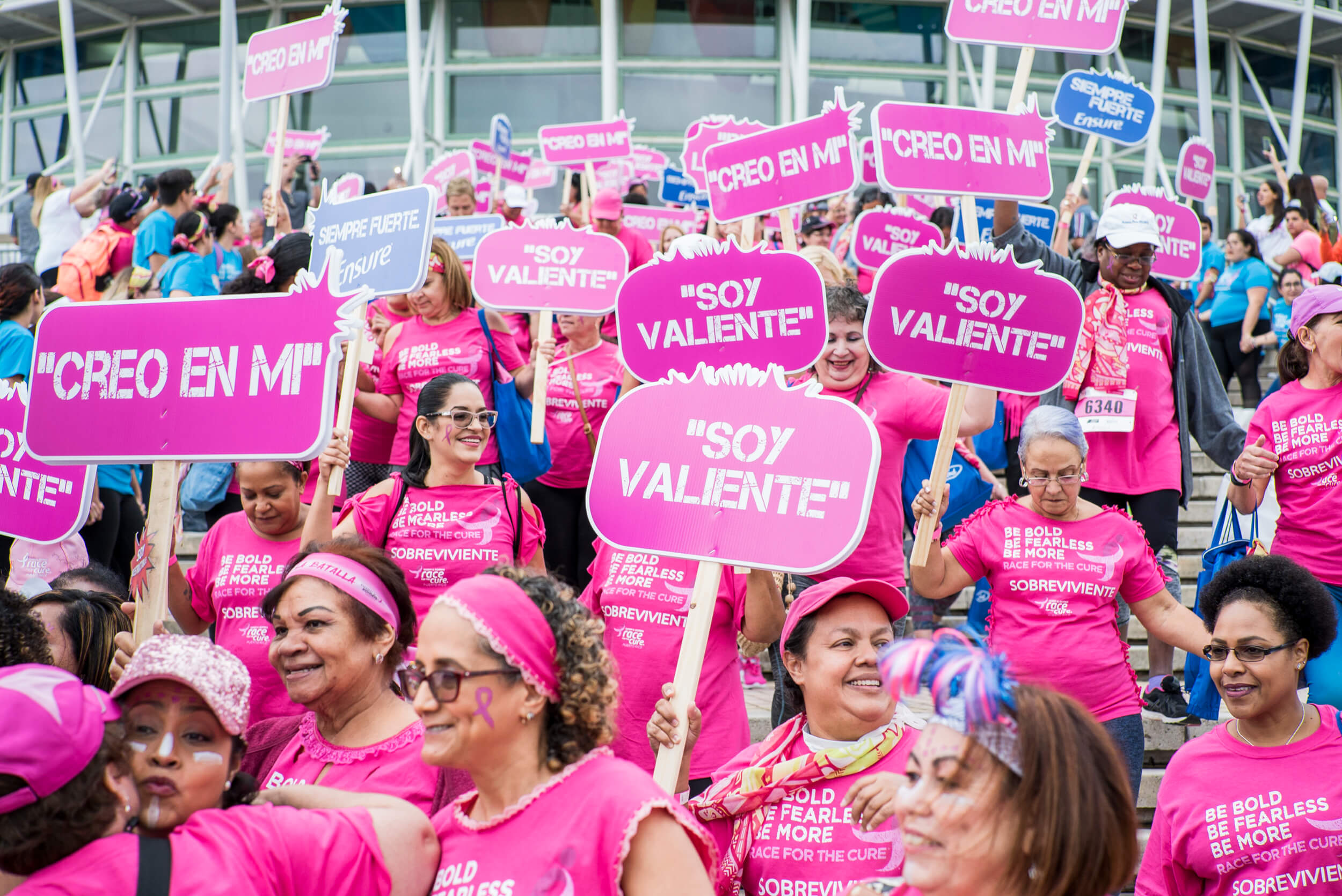 15 Sep

Galindez LLC Invites You to the 2022 Race for the Cure by Susan G Komen Puerto Rico

As firm advocates for community involvement and joining in the fight against breast cancer in Puerto Rico, Galindez LLC is proud to invite all our team members and clients to the 16th edition of Susan G. Komen® Puerto Rico Race for the Cure® (RFTC).

The José Miguel Agrelot Coliseum of Puerto Rico, on Sunday, October 9, 2022, will be the stage for the most transformative and significant 5K race for cancer patients in Puerto Rico. Enthusiasts, athletes, survivors, friends and family, and all those in solidarity with the cause, will be able to run or walk in honor of brave women who are part of its history. Participants will be able to perform the 5K in person or virtually.

"In Race for the Cure® thousands of stories walk. For years it has been the largest and most exciting 5K in Puerto Rico that brings unity, strength, and empowerment to thousands of women and their relatives. Confident and confident that 100% of the registrations are transformed into aid and research, and that it directly impacts thousands of lives in Puerto Rico, we work with the support of sponsors together with hundreds of volunteers, so that each registration translates into screening, diagnosis, treatment and support programs for people who have been impacted by breast cancer on the island," said Dr. Eva Cruz Jové, survivor and president of the Board of Directors of Susan G. Komen® Puerto Rico. Not only athletes, families, celebrities, survivors, friends, and relatives but also companies, government agencies, and community groups, join the call to together save lives and find the cure to eradicate breast cancer forever on our island. With each registration, we help thousands of breast cancer patients in Puerto Rico to cross their own goals. They can register individually or create their teams. During the event, the first 3 teams with the highest number of registrations and individual collections will be recognized.

Online registration will have a special rate for those who first want to ensure their participation at the special cost of $28, until September 17. After this date, the cost will be $32. Registration for children ages 5 to 11 will cost $22 until September 17, and then until October 8, it will be $25. You can register your pet for $20 until September 17 and then until October 8 it will be $25. On race day the registration fee will be $45 for adults, $35 for children ages 5-11, and $30 for pets. Registration includes a shirt, BIB number, and timer.