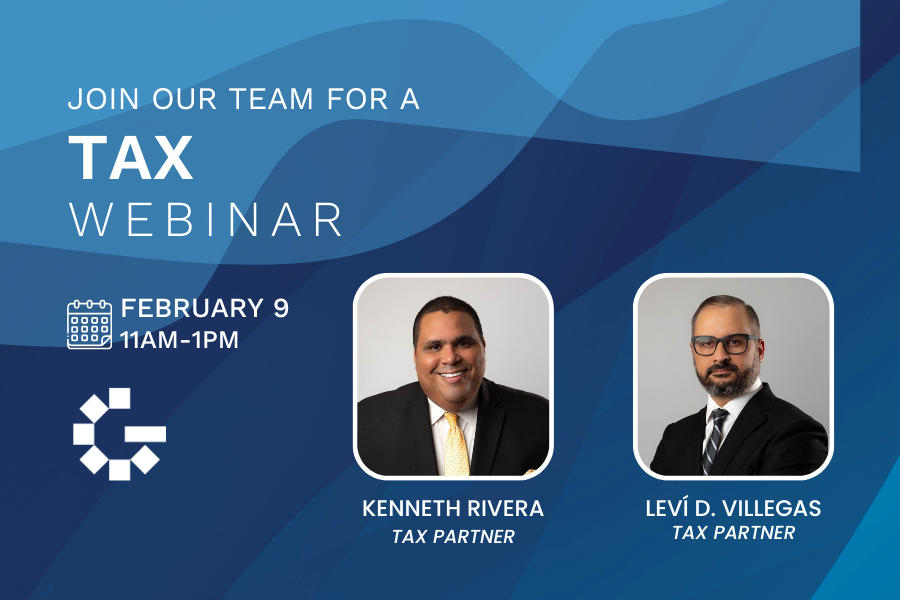 08 Feb

Galindez LLC Partners Take Part in Insightful Webinar

On February 9th, 2023 Galindez LLC's Tax Partners Kenneth Rivera and Levi Villegas will take part in the Webinar: Tax Aspects of the Telecommunications Industry. Hosted by the College of Certified Public Accountants of Puerto Rico, this webinar will conduct a review of the tax aspects of the telecommunications industry, including: the current situation of the industry in light of recent developments and expected changes for the future. The analysis of tax aspects will include income tax, sales and use tax, and property taxes.

The objective of the course is the make sure that the participants know the current and future situation of the telecommunications industry and are able to identify the different taxes applicable to it and how they are being applied. Our Tax Partners will be joined by Legal Advisor for Government and Legislative Affairs for Liberty of Puerto Rico  and President of the Puerto Rican Telecommunications Alliance, Wanda Pérez Álvarez, Esq.

If you would like to take part in this event that starts at 11am, please visit the College of Certified Public Accountants of Puerto Rico link here. Contributing to the educational enlightenment of our financial community is a Galindez LLC hallmark. See more about our support of these types of events and what we provide you as well in our Presentations section.