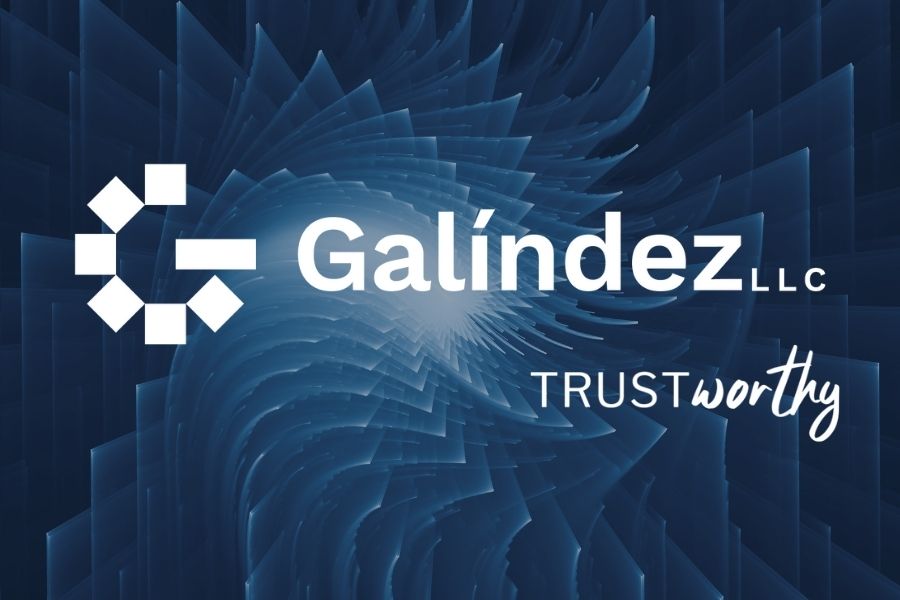 26 Jan

Say 'Hello' to our New Look!

On January 1st, 2022 our firm announced its new corporate identity. With much excitement, we start the new year focused on taking our core values and proven reputation to new horizons in the financial world. This outlook is embraced in our rebranding as Galíndez, LLC. As a team, we are motivated more than ever to continue to provide the excellent service our clients have come to enjoy while reaching out for new ways to expand our proven expertise. Here is the official announcement by our own Managing Partner, Julio A. Galíndez:

To our esteemed clients: 
It is with great excitement and anticipation that I am writing this message to all our valued clients and partners, to share our new corporate identity. Effective January 1st, 2022, our firm will be rebranded as
Galíndez LLC
. 
This strategic decision sets forth our renewed focus and energy, while still highlighting our deep sense of collaboration with our clients. Above all, we wish to reassure our clients of Galíndez's reliability and accountability, which is why we have aligned our new brand with our team's reputation of excellence, partnership, community, and above all
trustworthiness
. 
These have been a past few years marked by uncertainty and change, but as a firm we have embraced these challenges and thrived under pressure, creating an even stronger team and guiding the brand in the directions it needs to take in order to continue to grow. 
We are incredibly proud of our team and extremely thankful to our loyal clients, who have been at the center of it all. That's why we take this opportunity not only to share in these exciting times but also to thank you for being part of our family. We wish that our excitement is contagious and that your team sees a wonderful 2022 ahead. 
Always at your service,