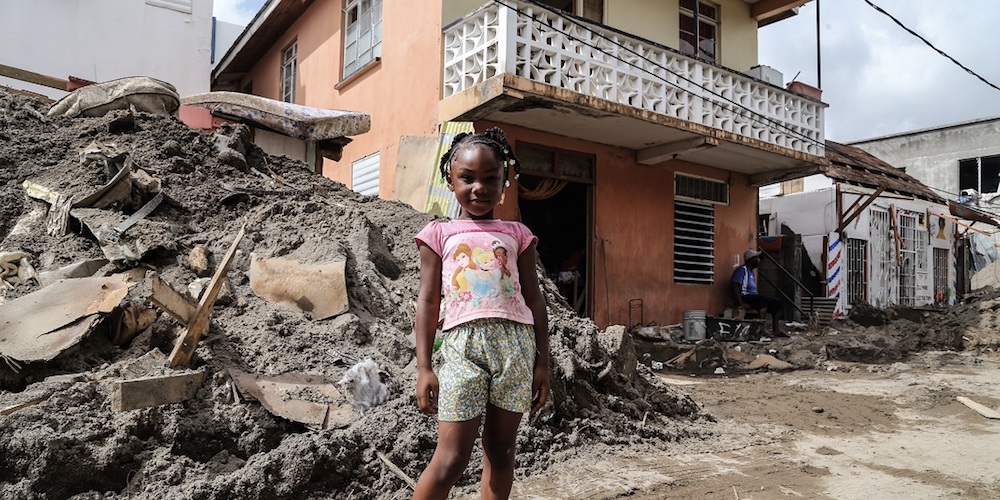 01 Jun

Never Giving Up: Galíndez, LLC Hurricane Maria Aids

On September the 21st, 2017, life for all Puerto Ricans was forever changed as Hurricane Maria made landfall. As soon as the calm settled, Galíndez, LLC sprang into action. After making sure all our staff members were okay, we went hard at work to ensure our hardest-hit communities in Puerto Rico would get much-needed help and relief. We created the Relief Fund, intended to raise money and volunteers to help various communities.
We had a variety of missions that covered different situations all over the Island. We will share with you how the Relief Fund helped.

Mission 1: Cataño's Community
Maria Torres loves helping out her community in Cataño, and every summer she sponsors softball tournaments in her hometown. She reached out to us for help, and without hesitation, we went to different supermarkets and got supplies needed for her initiative, including water, mosquito repellent, deodorants, and other products.

Mission 2: Utuado's Community
Mr. Ivan Rios contacted us to help them with their community in Utuado and we gladly did. We were able to get them lanterns, bed sheets, batteries, and other items.

Mission 3: Doctors Group
Not only was Galindez, LLC eager to help but there was also a group of amazing doctors that visited different towns. When they saw the circumstances the community was in, they decided to contact us. Because of the help in two towns, they were able to help at least 100 persons and 10 animals.

Mission 4: Comunidad Ayuda
Another mission was in a community called "Comunidad Ayuda" and thanks to Elba Rabell we went to the supermarket and bought canned foods that were needed.

Mission 5: Orocovis Community
In the town of Orocovis Isaias sought help from the Relief Fund and we were there, helping bedridden people. All these people were in a condition where they couldn't care for themselves, so it was very important for us to attend their needs.
Chani Colon Acevedo stated "We are grateful for the help Sofia Rivera offered. With the contribution, we were able to supply to our people living in the mountains. We were witnesses of happiness and hope in the people we were able to impact. We are very grateful, and we motivate you to continue bringing light in those in need."

Mission 6: Arecibo Family
In Arecibo, Elba Rabell identified a family that needed help, in this case, Mrs. Olga and Bexaida who needed a fridge and a gas stove.

Mission 7: Geeta's family
After having lost her job and almost everything after the hurricane, Carmen Fernandez told us the story of Greta and her husband, who are the parents of a 4-year-old and another of 10 months. Relief Fund helped them out with baby products, healthcare kits, and toys.

Mission 8: Bedridden Young Man
Visiting Utuado once again, Ivan reached out and told us about a young man that was bedridden and needed help. We bought them diapers, which was the item that he most needed.
Seeing and meeting those families who were in a situation of vulnerability and with great necessities gave us the strength to continue with our hard work and continue impacting lives.

The idea of the Relief Fund fulfilled its mission and that was to help the communities around the island. With that help, we were able to give them hope and better conditions.
None of this would have been possible without the people that donated the money and of course the people that gave up their time to visit the communities, meet the people in need, talk to them and deliver the supplies. Galindez, LLC. is eternally grateful for using the Relief Fund as a way to help others.