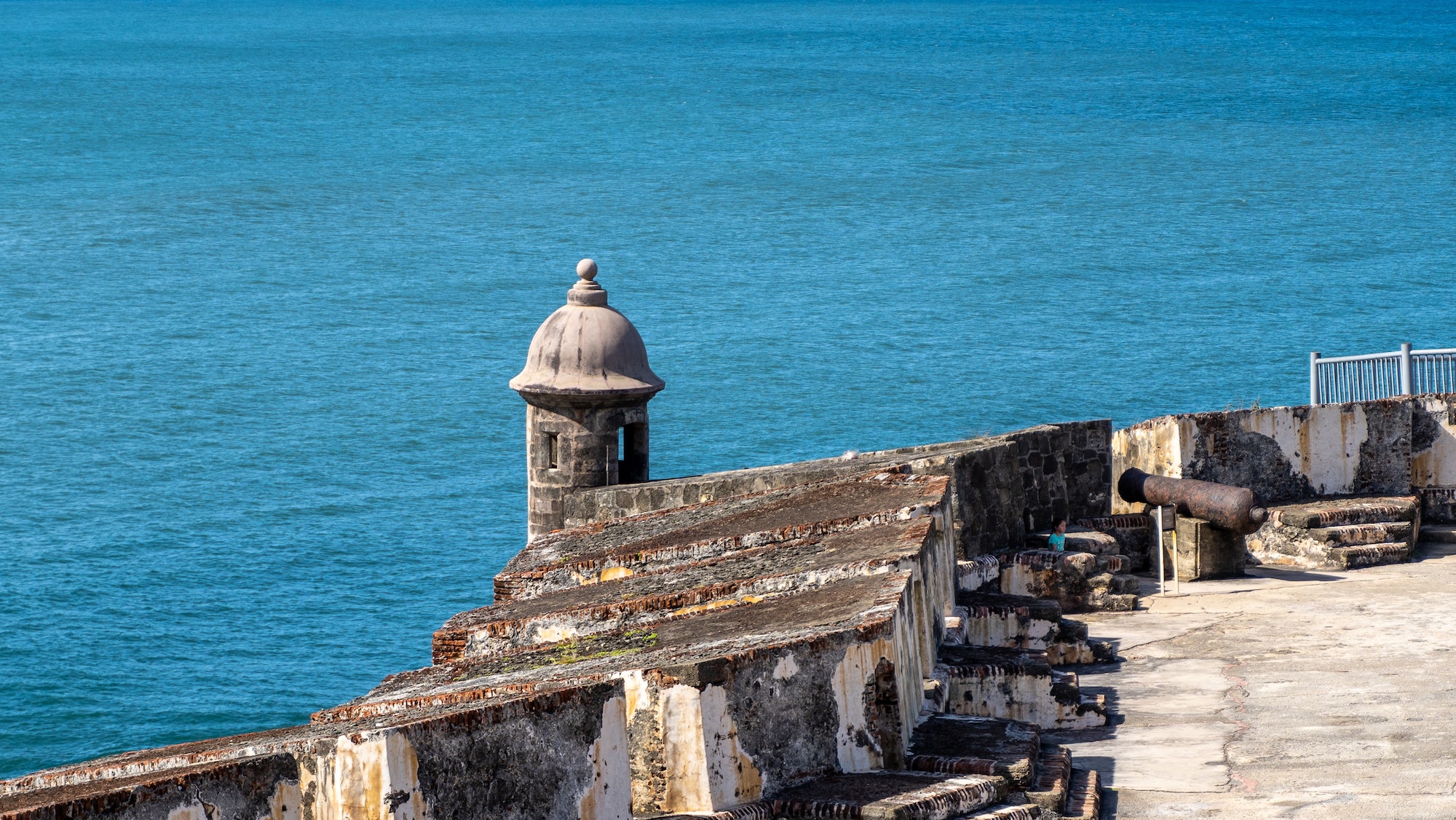 17 Sep

Private Sector Payroll Protection Program for Puerto Rico

The Puerto Rico Treasury Department has recently announced new incentives for the private sector through a new round of Paycheck Protection Program (PPP) loans for small businesses, providing more than $350 million to help mitigate the deep financial impact of the COVID-19 emergency.

ELIGIBILITY REQUIREMENTS
Private employer;
Less than 500 employees;
Annual gross income of $10,000,000 or less;
Must have been in operation on March 15, 2020, with employees for whom it paid salaries and payroll taxes;
Be duly registered in the Merchants Registry;
Have incurred or planned to incur in necessary expenditures related to the COVID-19 emergency and maintain documentation that demonstrates the expenses;
Confirm that funds under PPP will be used for expenses not covered or reimbursed, and will not be covered in the future, by other state, federal, or private programs;
Retain employment levels at the same level on the date of application under this Program for no less than eight (8) weeks after receipt of funds from this Program.
Have not participated in the PPP of the SBA or plan to participate in the future
ALLOWABLE EXPENDITURES
Employees salary, wages, commissions, or similar compensation;
Cash tips or the equivalent (based on employer records of past tips, or, in the absence of such records, a reasonable, good-faith employer estimate of such tips);
Payment for vacation, parental, family, medical, or sick leave; and
Payment for the provision of employee benefits consisting of group health care coverage, including insurance premiums, and retirement.
INELIGIBLE EXPENDITURES
Necessary expenses covered or reimbursed, or will be covered in the future, by another state, federal, or private insurance programs that the Applicant may have;
Any compensation of employee whose principal residence is outside PR;
Compensation of an employee in excess of an annual salary of $100,000, prorated as necessary;
Federal employment taxes imposed or withheld, including the employee's and employer's share of FICA and Railroad Retirement Act taxes, and income taxes required to be withheld from employees;
Qualified sick and family leave wages for which a credit is allowed under sections 7001 and 7003 of the Families First Coronavirus Response Act
Employee bonuses;
Severance pay; and
Executive bonuses, debt refinancing, or other expenses that are determined to be unnecessary for continued operations in the COVID-19 environment.
FPVG INSIGHTS
Non-Profits are eligible for the program if the organization is duly certified by the Puerto Rico Department of Treasury.
If the business started operating after March 31, 2019= Q2 Net Income for 2019 will be substitute by the Net Income from the first three months of operations at 2019.
If the business started operating between December 31, 2019 and March 31, 2020, it should only calculate the Industry and Employee Reduction.
Program Guidelines – Published September 13, 2020
Source: Private Sector Payroll Protection Program (PPP)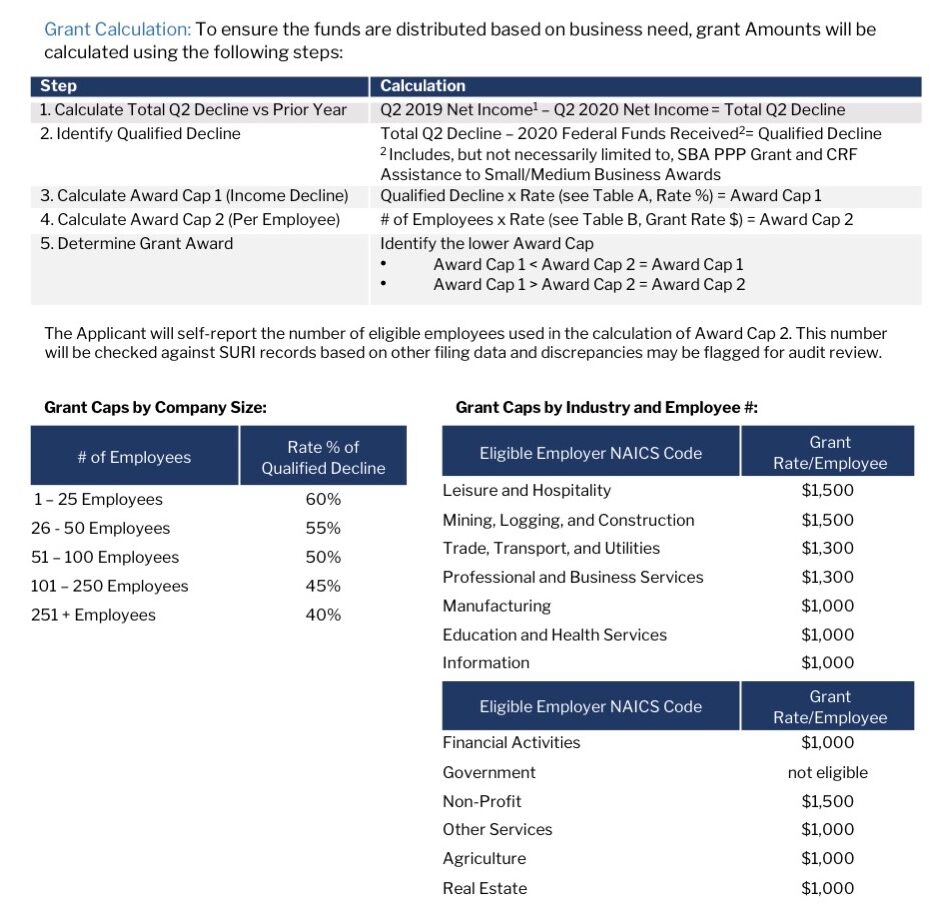 PPP Grant Calculation Example: Manufacturing Business with 45 Employees
Q-2, 2019 Net Income = $5,000,000 versus Q-2, 2020 Net Income = $500,000
Total awarded Federal Funds, including Federal SBA PPP = $1,000,000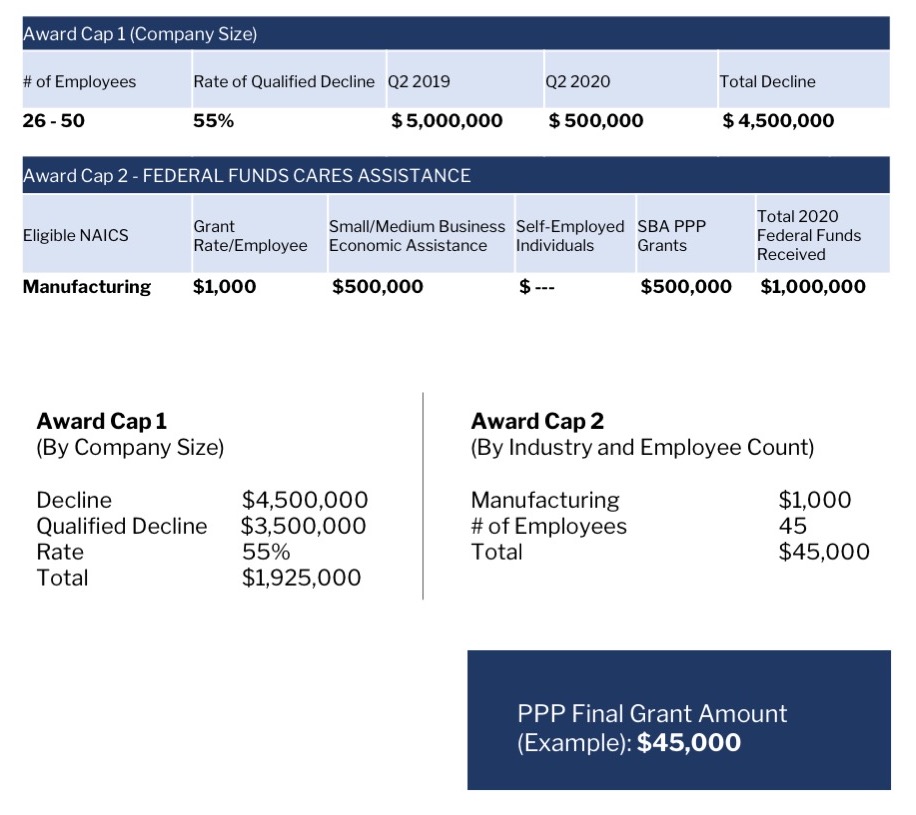 Online Application Instructions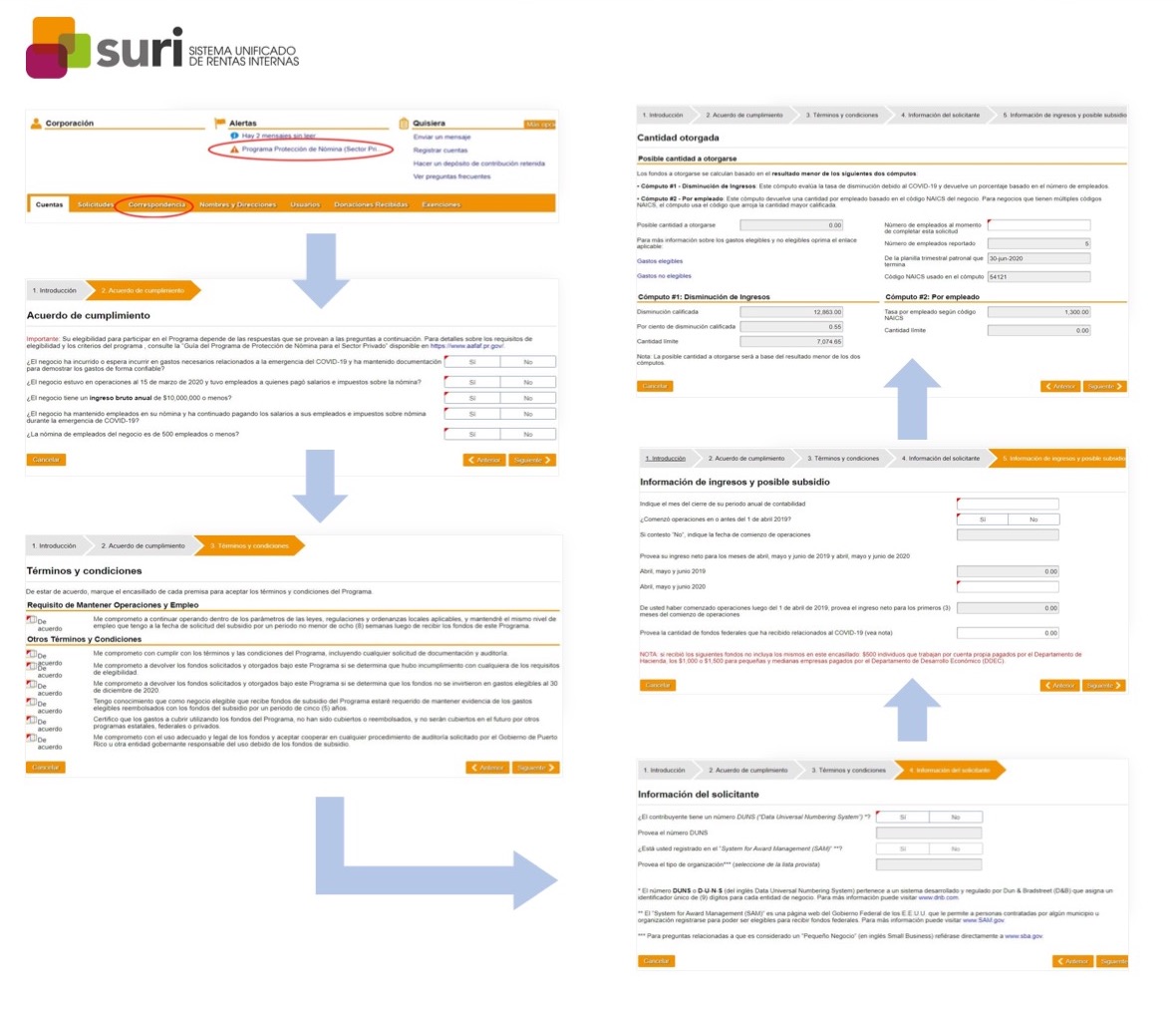 If you need any help navigating these programs, your trusted team of advisors at Galíndez LLC is ready to provide assistance:
info@galindez.com  |  (787) 725-4545