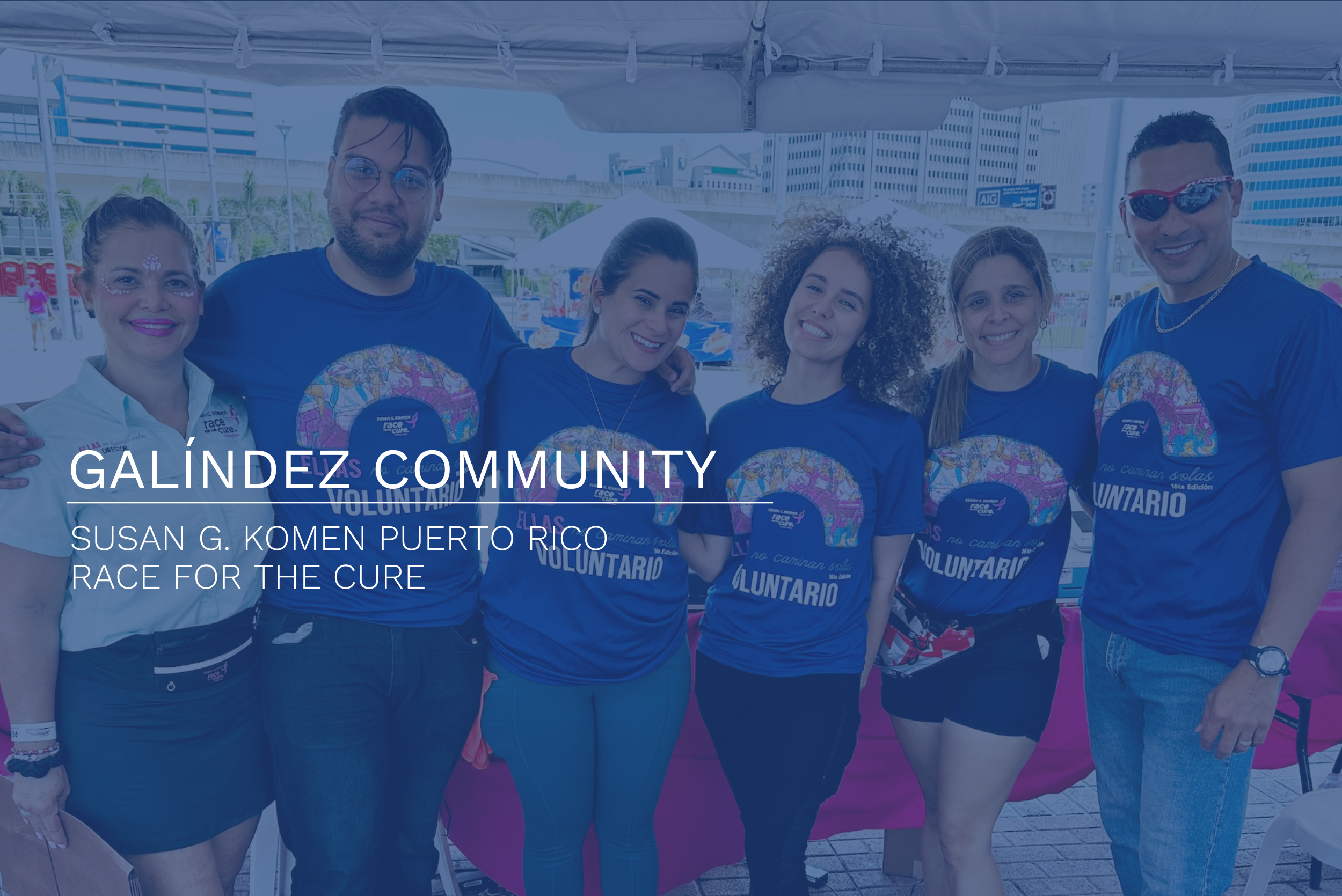 10 Oct

The Galíndez Team Raced for the Cure!

October 9th marked another great memory for the Galíndez LLC team. As both participants and volunteers at the 16th edition of Susan G. Komen® Puerto Rico's Race for the Cure® (RFTC), our group used their time and and energy to help this amazing cause.

This annual event, that included fun activities, live performances, and a 5k run/walk along the financial district celebrates the thousands of courageous women who have fought the fight against breast cancer. In addition to raising awareness about the journey of these patients and their families, the cause helps breast cancer organizations and hospitals to raise funds for their centers and continue to provide the best care. Our team volunteered in the financial section of the event while an entire group took on the 3.1 miles of the course.

We can't wait for next year and for more events like these where we can support our communities and neighbors.