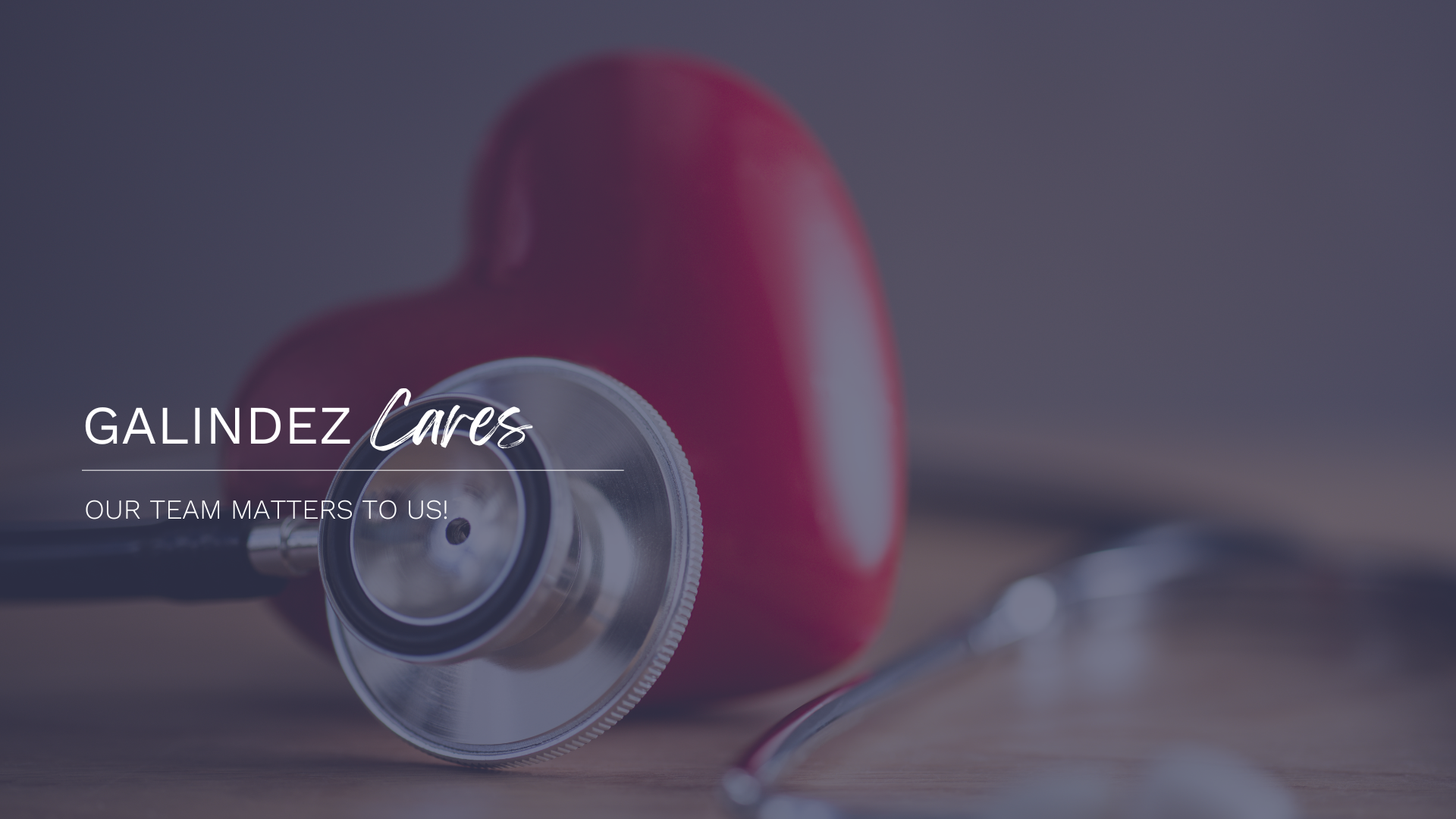 09 Oct

Nurturing Team Well-being Through Our Galíndez Health Fair

At Galindez LLC, we recognize that our most valuable asset is our dedicated team. Their well-being and health are paramount to our success, so we recently hosted a week-long health fair dedicated to their physical and mental wellness. Our health fair was a comprehensive event that brought together several trusted partners in the healthcare and well-being industry. We believe that informed and empowered employees are healthier, happier, and more productive, which ultimately benefits our clients.

We understand the importance of financial well-being, and that's why we invited companies like AFLAC, TOLIC, and Triple-S to provide our team with insights into their benefit provisions. Their visit included providing guidance on understanding and maximizing these benefits, ensuring our team gets the most out of them. Also, as part of our commitment to holistic well-being, Triple-S provided a team of medical professionals who conducted blood pressure assessments. These assessments are a vital indicator of cardiovascular health, and we believe in promoting early intervention and prevention.

In collaboration with Vacunas PR, we also allowed our team members to receive vaccinations against several preventable conditions voluntarily. Our health fair took a personalized approach to well-being. Triple-S, our trusted partner, arranged for a specialized nutritionist to educate our team on dietary options tailored to their needs. This guidance can significantly impact long-term health outcomes.

Mental health is equally important as physical health. That's why a psychologist from Triple-S was available to discuss the Employee Assistance Program, which provides resources and support for maintaining a healthy work-life balance and managing life's challenges. To conclude the health fair on a relaxing note, we invited A Destiempos Massage to provide stress-releasing massages for our employees. Stress relief is essential in today's fast-paced world, and these massages offered our team a moment of tranquility.

At Galindez LLC, our commitment to our team's well-being goes beyond words. A healthy, happy team translates into satisfied clients who trust us to deliver exceptional services. Our health fair is just one of the many ways we prioritize our team's welfare, ensuring they have the tools and knowledge to lead healthy, balanced lives while excelling in their careers.