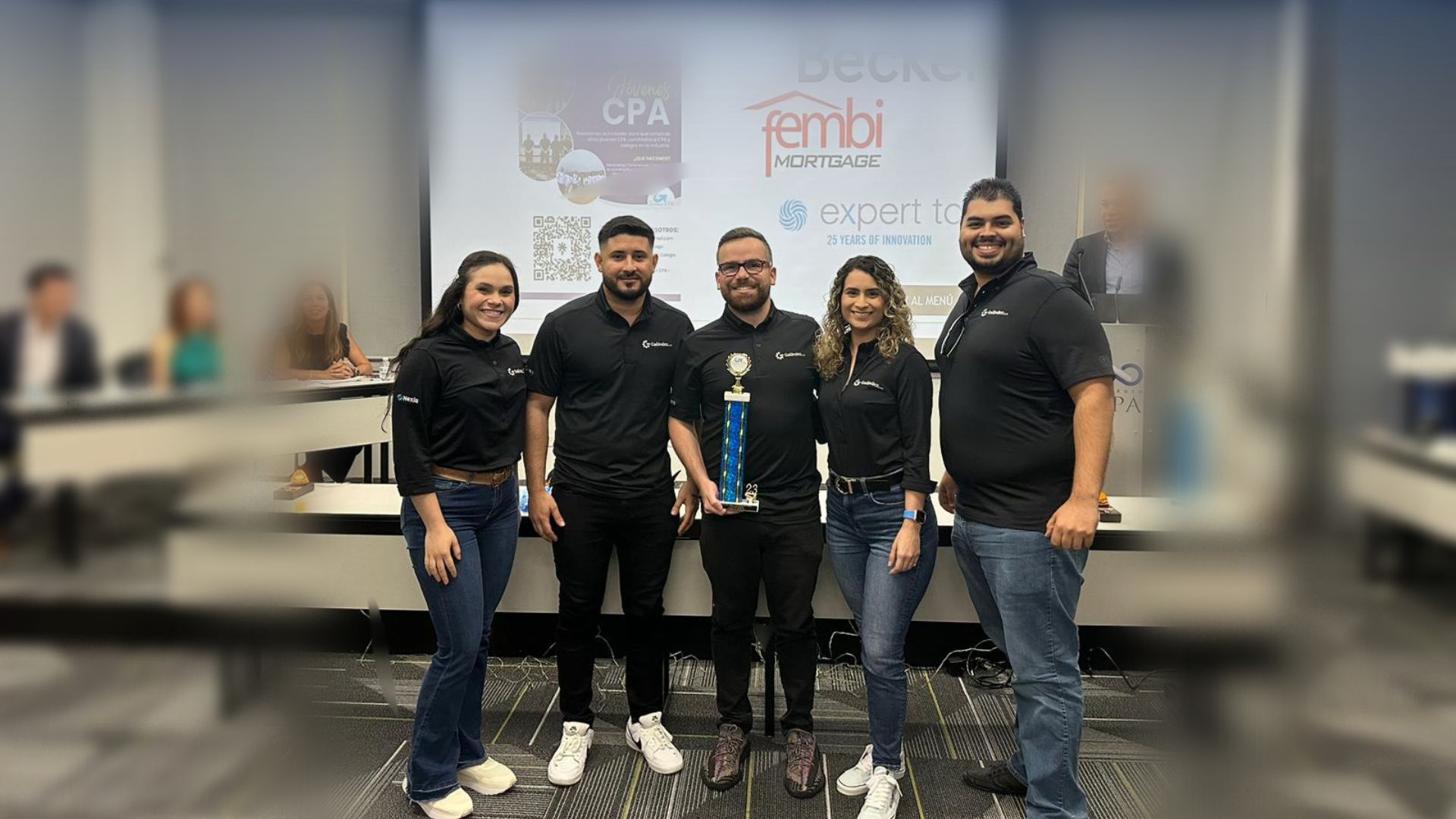 05 Jun

Top Level Performance by a Top Level Team!

The CPA Youth Committee of the Puerto Rico Society of CPAs (CCPA) hosted an exciting Accounting Bowl on June 2nd, 2023. Four teams representing the top accounting firms in Puerto Rico, including our own Galíndez troupe, competed in a series of fast-paced, buzzer financial questions. Our outstanding group took home the hard-fought 2nd place finish, and we are extremely proud of this accomplishment.

Led by Captain Jared Sanchez, the victorious team comprised of Alexander Remy, Orlando Algarin, Vijay Toolsie, Ashley Cruz, and Rosangely Santiago now qualifies to participate in the Accounting Bowl final that will be held at the CCPA's 2023 Convention from August 31st to September 4th. Their triumph is ours, and we are confident that this is just a small reflection of the kind of hard-working and successful professionals that you are. We will be cheering you on at the epic final. Go Team Galíndez!

Stay up-to-date with special events and team culture in our Updates section.